LIVE. HEALTHIER. LONGER. Evidence Based Longevity Medicine.
Age Management - The New Paradigm in Medicine
Welcome to HormoneSynergy® / RetzlerRx™, Oregon's premier Longevity Medicine and Age Management Clinic.
We know that aging isn't optional, but optimal aging is. We also know that health and longevity are not merely the absence of disease, but the presence of optimal physical, mental, and emotional well being.
HormoneSynergy® provides the most advanced treatments for slowing the effects of aging and cognitive decline while restoring health and vitality with the use of the latest evidence based therapies, pharmaceutical medications, supplement and lifestyle recommendations, testosterone therapy and bioidentical hormone replacement if and when necessary.
Dr. Kathryn Retzler
Physician, Author and Educator
"I believe many people settle for a negative definition of aging. I do not accept that aging means falling apart on schedule. I have a high standard for my physical, mental and spiritual health, improving every year. I hold the same vision for my patients."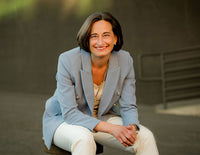 Concierge Longevity Medicine
For those seeking comprehensive healthcare - not simply 'disease care' or 'symptom management'.
HormoneSynergy® is a concierge Longevity Medicine and Age Management medical practice following the principles of personalized integrative and functional medicine.
We focus on the underlying causes of aging and your symptoms or disease process and integrate the latest evidence-based therapies and recommendations based on physiology (how the body works).
READ MORE
Preventive Cardiology
Cardiovascular disease is the #1 cause of death in the US, killing over 800,000 people every year.  Every 25 seconds someone has a heart attack and every single minute someone dies. If a person survives their first heart attack, the average annual out of pocket cost (after insurance) for stroke or heart attack patients is $25,000 - $30,000 and does not include loss of income due to loss of productivity. And, according to Kaiser that cost can rise another $100,000 when surgery is involved. With the latest advances in testing, thorough screening and comprehensive treatment, most of these cardiac events and deaths are preventable. Preventive cardiology as offered by Dr. Retzler focuses on a strategy to prevent you from not only going broke but being a cardiovascular death statistic.
READ MORE
Cleerly® Testing - A New Standard for Cardiovascular Care
Cleerly® is a clinically-proven, AI-based digital care platform that works with coronary computed tomography angiography (CCTA) imaging that helps Dr. Retzler precisely identify and define atherosclerosis (heart and vascular disease) earlier, so she can provide you a personalized, potentially life-saving treatment plan.
Cleerly® measures atherosclerosis - plaque build-up in the heart's arteries - not indirect markers such as risk factors and symptoms of disease. Cleerly's AI-enabled digital care pathway offers simpler, faster, more accurate heart disease evaluation and reporting that's tailored to each individual for improved clinical outcomes.
Read More
Bioidentical Hormone Replacement
Humans are a unique species since we live much of our lives outside our reproductive years. Aging accelerates in our mid to late 40s when reproductive ability declines and hormone levels drop.  Hormones play a direct or indirect role in nearly all your body's processes. Replacing lost hormones with human-identical forms or "bioidentical hormones" can slow the aging process and improve energy, sex drive, skin elasticity, metabolism, fat loss, muscle mass, joint lubrication, bone preservation, memory, and mood.*
READ MORE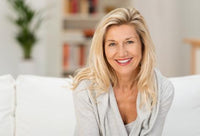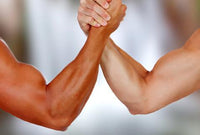 Testosterone Replacement Therapy
Testosterone Therapy (for Men AND Women) can support metabolic health, sexual function, athletic performance, muscle mass, mood, brain health, and quality of life while reducing the risk of diabetes and cardiovascular disease.*
READ MORE
Platelet-Rich-Plasma ( PRP ) Hair Restoration Therapy
Restore and grow hair with this highly effective non-surgical hair restoration technique for men and women with Androgenetic Alopecia. This painless technique stimulates the growth of hair and reduces the effects of thinning.*
READ MORE
Extracorporeal Shockwave Therapy for Erectile Dysfunction Treatment
Erectile dysfunction (ED) is common with aging, effecting more than 50% of men over the age of 40 and 75% of men over age 70.  There are 6 main causes of ED and some men experience more than one cause or contributing factor. The most effective approach to treating ED involves a comprehensive approach focusing on underlying causes while using effective treatment options.*
READ MORE
Hyperbaric Oxygen Therapy
Hyperbaric oxygen therapy (HBOT) is the medical use of oxygen in a pressurized environment, at a level higher than 1 atmosphere absolute (ATA). Increased pressure allows for oxygen to dissolve and saturate the blood plasma (independent of hemoglobin/red blood cells), which yields a broad variety of positive physiological, biochemical and cellular effects. This noninvasive therapy is the most trusted way to increase oxygen levels to all organs of the body. The typical treatment lasts for 60-90 minutes, during which the patient lies down and breathes normally.

HBOT has been demonstrated in several clinical studies to enhance the body's innate ability to repair and regenerate. It is used as an adjunct therapy to complement and enhance the healing process in both chronic and acute conditions.*
Read More
I've been Dr. Retzler's patient for 17 years, and I consider myself very fortunate to have found her. With her guidance and bioidentical hormone treatment, I've eased through menopause enjoying vibrant health and well-being. I feel wonderful!*